Attract More Golfing Customers with These Effective Email Marketing Tips
by Ravi
---
Posted on September 17, 2018
---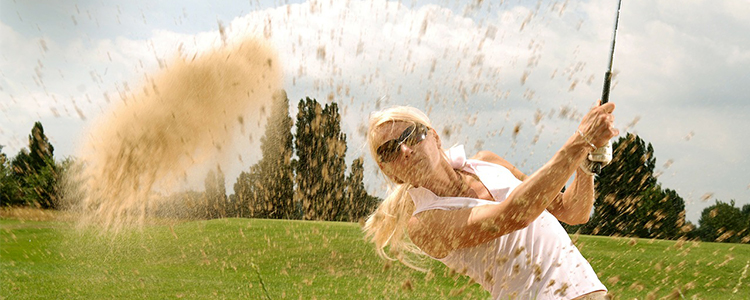 ---
What is a golf marketer's favorite marketing pastime? It is finding effective golfer mailing lists for an email marketing campaign. In addition to that, using a robust email marketing automation platform that delivers your mail straight to your audience's inbox without a glitch.
However, just because you have a hit mailing list of golfers and the best email delivery method—it doesn't guarantee success.
The good news is that you can start planning now for your next successful email marketing. Here are a few tips to use when marketing to golfers:
Text emails vs. emails with images.
Clients are likely to open and take necessary action through an email written in plain text. It is a matter of fact, but about 3 out of 10 are more likely. Why? Emails ladened with images load at a slower pace, are more apt to flag as spam, and on some screens, appear distorted.
When it comes to using photos, people can become confused within the process, and images may not appear. Your message may not be seen if a vital aspect of the email is in the midst of the images. It is advisable to use plain text for an email message as opposed to a graphic image.
Watch your tone.
You need to have a conversational tone when you write an email to a client. One mistake some marketers make when they invest in golfer mailing lists is that they assume they can send out any marketing message without taking their tone into consideration.
Email is considered to be one-on-one when it comes to marketing. Customers want to connect to your personality in each email, not your product/service. Be true to yourself, be human, and use a little humor to establish rapport with your clientele.
Subject lines should be easy to understand.
You do not want to confuse the recipients from your golfer mailing lists. A simple, to-the-point subject line is always easy to understand. You can go for laughs throughout the body of your email. Incidentally, emojis within subject lines of emails are cheesy. You do not want to be identified as spam. That's unless your target audience like using those effects, of course.
A call-to-action in an email can be quite effective.
Whether it is "reserve your tee time," or "contact us today.", whatever call-to-action you use should align with the action you plan for the client to take.
Use good timing.
You don't want to send out emails at odd times. You can use 9-11 in the morning, and 1-3 in the afternoon, middle of the day, to send your email blasts.
Less is more.
You want to get your information across, but most people do not enjoy reading verbose, cluttered emails. Typically, before closing an email, they don't read more than two sentences.
Inundated information can be difficult to soak in, due to a decreasing attention span of today's online shopper. Granted, valuable information can go a long way, but not too much of it.
With different intentions for different folks, different emails are created. Not every email you forward will adhere identically to these tips. Nevertheless, you can't go wrong when you follow these tips for email marketing.
Need help attracting new golf customers? You need accurate mailing lists of golfers. For a free quote, give AmeriList a call today at: 1.800.457.2899.